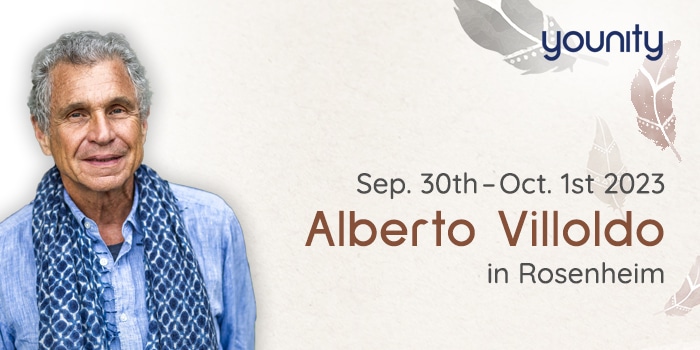 The Shaman's journey Beyond Death – English*
The live event will be held in English, German consecutive translation available.
Experience Alberto Villoldo at his weekend seminar in Rosenheim and learn everything about the world of shamans!
The shamans in the Himalayas and in North and South America have always been tireless explorers of the spirit of nature. While we in the West used the mind to study the outer world, the shamans turned inward to study the cosmos within. In the process, the shamans discovered the journey to infinity and became accomplished cartographers.
During this weekend, Alberto Villoldo will explore with you the knowledge and art of the shamans and practice, through a ceremony, a symbolic death experience that will change your life and bring healing to the lives of your loved ones.
*Please nore that this is an in-person event, taking place in Rosenheim, Germany.