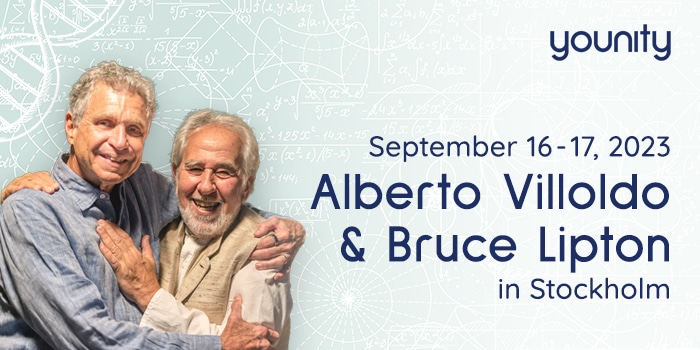 Beyond the Body-Mind – Stockholm – English*
Two-day seminar with Bruce Lipton & Alberto Villoldo, Beyond the body-mind – the emerging new human.
A renaissance in cellular biology has revealed the molecular mechanisms bridging the mind-body. Once thought to be in the domain of the genes, the control of health and behavior is now dynamically linked to the environment, and more importantly, to our perception of the environment. Learn all about the biology of personal empowerment & how you thrive in a world of change at this weekend seminar with the world's two leading teachers Bruce Lipton & Alberto Villoldo.
*Please note that this event will take place in person, in Stockholm, Sweden.