The Sacred Andean Codes by Marcela Lobos present the wisdom of the Munay-Ki which is meant to connect you with own essence, love, and potential. The insight and medicine of the lineages will guide you in the areas of your life where you need clarity and growth. As you integrate these transmissions, you feel ever more rooted in the gift of your human life and ever more liberated into the boundless infinity of your being. The Munay-Ki is a path to realizing your freedom while creating a life in loving relationship with all nature and a just relationship with all peoples.
The Munay-Ki Rites are meant to be simple, accessible, and inclusive. My hope is that this book will open your eyes and heart to the fierce yet gentle beauty and depth of each initiation. It will be an informative guide for those of you who are already on the path and have received the Munay-Ki transmissions—and a wayshower for those of you who are only beginning to learn these lessons of awakening and may eventually seek to receive these rites.
If you have been a devotee of a different wisdom tradition, I trust that you will find common ground here, as the Munay-Ki Rites are meant to be complementary to other sacred practices and are ultimately meant to serve your growth. This path is only one of many paths, but it is a beautiful one that will fill you with a sense of wonder for the seen and unseen mysteries of the Universe.
Marcela Lobos has been initiated in the healing and spiritual traditions of the Amazon and the Andes. She is the author of the book Awakening Your Inner Shaman and the co-author of Mystical Shaman Oracle Cards. Born and raised in Chile, Marcela graduated from a prestigious journalism program. Later she pursued studies in yoga and wellness and completed the Healing the Light Body School of the Four Winds Society in 2005. Today she is a teacher at the same school and spearheads its Spanish wing.
Throughout the last decade, Marcela has led hundreds of students through the Medicine Wheel and Munay-Ki programs. She also travels internationally to lead sacred journeys for women to awaken their own power, grace, and wisdom. She lives between Chile and Santa Fe, New Mexico, with her husband, Alberto Villoldo.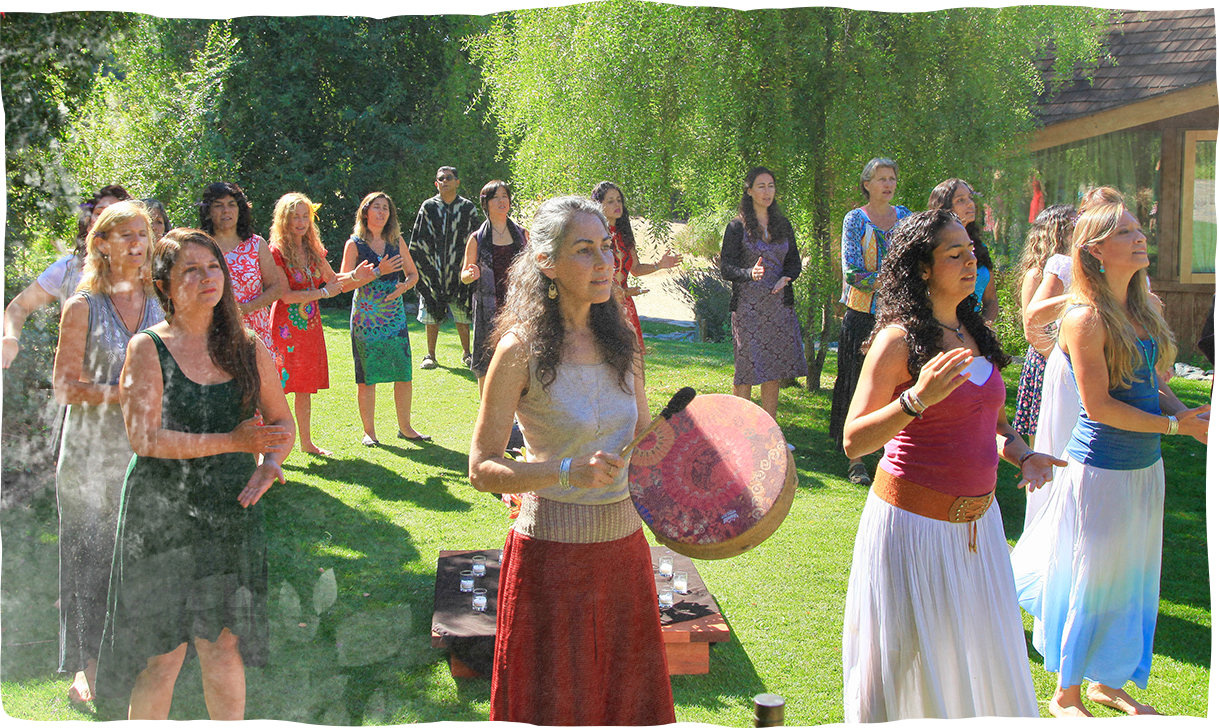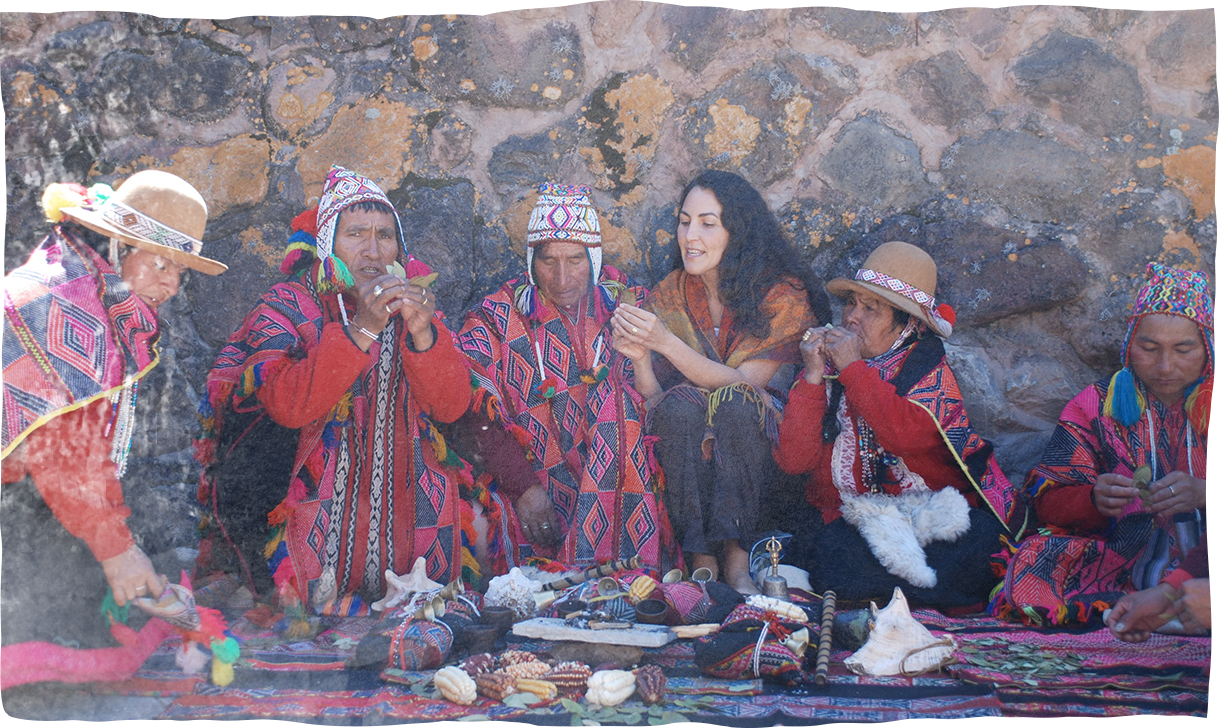 "The Sacred Andean Codes is a magnificent book. Marcela Lobos gives us a comprehensive understanding of the Munay-Ki initiations. The wisdom of these 10 initiations will connect you with your authentic self and root you in the flow of life. Marcela is the perfect person to transmit these powerful rites to us. She writes and teaches in a masterful way while bringing in deep feminine wisdom. You will learn how to reach your highest spiritual potential—this is a true gift Marcela shares with us in this beautiful book."
"Most current books about creating a better life focus on speed: life hacks, shortcuts, and mechanistic systems. But true transformation lies beyond such strategies. In The Sacred Andean Codes, Marcela Lobos encourages us to find our inherent wisdom by slowing down. She writes lovingly and clearly about the Munay-Ki (10 shamanic initiations) as a time-honored way to connect with and empower your true self. Her work will help you go beyond self-help to encounter true spiritual awakening."
"In these changing times, Marcela's book guides us like a potent ray of light to awaken and expand our consciousness and to transform heavy energies into love. This is precisely what is most important in the dawn of the new day . . .and that we share our real selves—the light that shines from our inner sun. This book is a brilliant guide to conquer our own selves. Thank you, Marcela, for your luminous contribution to life!"
"Long before the birth of modern science, the secrets of life were revealed and preserved for future generations among a clan of wisdomkeepers hidden high in the mountains of the Peruvian Andes. Marcela Lobos reveals these ancient secrets and more in her book The Sacred Andean Codes. In an intimate sharing of her apprenticeship with the descendants of that clan—the Q'uero people of today—Lobos reveals how the direct experience of the Munay-Ki initiations can shape our perception of life's challenges, while leading us into our deepest healing and highest dreams. Whether you're an artist or an engineer, a homemaker or policy maker, this book is about you, your life, and every relationship that you'll ever experience. Lobos' compelling truths of earth wisdom linger in our hearts long after we read the pages of The Sacred Andean Codes, reminding us that we're always more than the challenges that life brings to our doorstep."
"Marcela Lobos offers simple, accessible, and inclusive insights to navigate this turbulent period in our planet's history, so that we may evolve from passive victims to responsible co-creators of the world to come. The Sacred Andean Codes is an important contribution toward healing societal dysfunction and ensuring the healthy development of future generations. This book will inspire your spirit as you comprehend the enormous potential of applying this information in your life."