Transform Your Life with Bruce Lipton's Revolutionary Method
Overcome Personal Limitations and Find Spiritual Alignment with this premier collaboration of Bruce Lipton and The Four Winds.
for Massive Change
In this eight-part practical course, you will learn how to align your thoughts to the things you desire and make them a reality.
Our thoughts create our lives. If it's glowing health you want or a goal you wish to achieve, then you must change the way you think. Simple.
Renowned stem cell biologist and spiritual teacher, Bruce Lipton, will teach you how your thoughts affect your biology on a cellular level and how to change it for
health, wealth and abundance for all.
EXPERIENCE YOUR BREAKTHROUGH WITH CONSCIOUS EVOLUTION
THIS AWAITS YOUR DISCOVERY…
EFFECTIVE BEHAVIOUR CHANGE
The world is in chaos. We all want a peaceful, healthy world. But to achieve this, the change must begin with each of us as individuals.
THE NEW SCIENCE
Understand how you can change your life starting with changing your cells. Explore new scientific findings and learn how it connects your mind, body and spirit.
HOW TO THRIVE INTO THE FUTURE
Find new hope for the planet and humanity – starting with you and raising the level of your consciousness.
Claim Your Limited Time Discount
For a limited time only, you can save up the complete Package, Conscious Evolution: Writing a New Future for Humanity Course with Bruce Lipton PLUS eight bonus videos!
Now for just 499$
Your Complete
Conscious Evolution: Writing a New Future for Humanity
Bonus Package
In this special bonus package you'll find additional material to encourage and deepen your learning experience.
Module 1: Crisis Ignites Evolution
In this lesson you will learn:
How our behavior is causing the current crisis

How civilizations developed

What are the perennial questions and how and when to answer them

The problems with Darwin's theory of evolution
Module 2: Knowledge is Power
In this lesson you will learn:
What are the four myths of the apocalypse

How the discovery of genes changes beliefs

What is the Central Dogma

Why your genes don't control your life

How our environment activates our genes
Module 3: Fractals – As Above, So Below
In this lesson you will learn:
Why patterns matter

What is the Pyramid of Science

What role geometry plays

What is Euclidean and what is fractal geometry

What fractals are and what they show

How the field works
Module 4: The Missing Piece – Energy
In this lesson you will learn:
That energy works in waves

What principles work in atoms

How your health is related to your environment

What interference is and how it works

What energy healing means
Module 5: Empowered to Create
In this lesson you will learn:
How epigenetics works

How signals and proteins interact

What determines the reading of the genes

How

 

you change the reading result

What is a channel protein
Module 6: Evolution of Consciousness
In this lesson you will learn:
Why proteins need an environment and a barrier

What intrinsic intelligence means

Why lipids don't align themselves randomly

How evolution works
Module 7: The Nature of Programming
In this lesson you will learn:
What are the functions of blood

What role does your consciousness play?

How fear and love work

When a human is programmed

How the conscious and unconscious minds work together

What is the honeymoon effect
Module 8: Creating the Life You Want
In this lesson you will learn:
How the law of resonance works

How to recognize your programming

What methods you can use to change your programming

What Super Learning is

What is your energy checkbook

Tips to use your energy wisely

Why self-love is so important
Everything included in the complete online course:

8-Part Online Course

Learn how to align your life with the complete, practical course in consciousness and human evolution.
Practical Workbook

A comprehensive workbook filled with key lesson insights, reflections and exercises.
Audio Book

Download the entire course as an audio book to listen to while you are on the go!
Manifestation Guide

Discover the relationship between imagination, creativity and manifestation.
Finding Harmony in the Dual Minds: Muscle Test Demonstration

Learn how to bring your conscious and sub-conscious mind into alignment with muscle testing.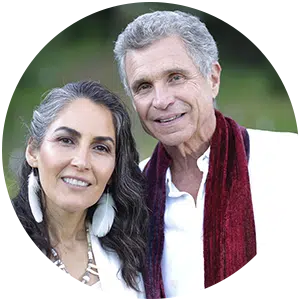 5 DAILY RITUALS FROM ALBERTO VILLOLDO & MARCELA LOBOS

Experience deep states of consciousness with Alberto and Marcela's guided meditations -integrate higher consciousness on an energetic level.
The Power of Consciousness: Emerging Empowered from Chaos

Learn how the current global crisis is an opportunity for humanity to evolve.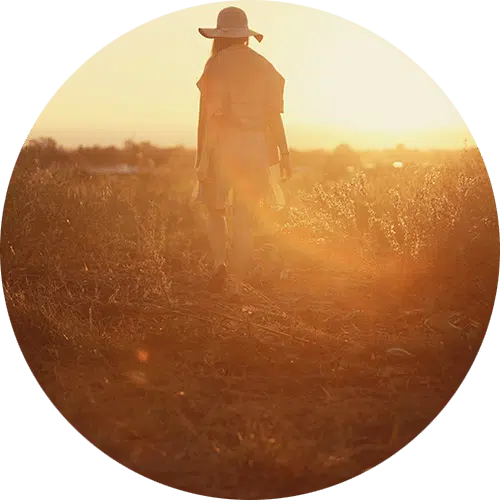 Self-Empowerment: Ability to Co-Create the World

Dive into quantum physics to learn why spirit is the source of all matter…
Human By Design

Join Gregg Braden to learn how you too can start wiring a new story for humanity.
SHAMAN HEALER SAGE DOCU

Gain exclusive access to this one-of-a-kind documentation that delves into the world of master shamans, their practices, and their unique perspectives on the world.
EXCLUSIVE LIVE CALL

One exclusive live video call with Bruce Lipton to guide and support you along the way.
Your special offer
For a limited time only, you can save up to 60% on the complete Conscious Evolution: Writing a New Future for Humanity with Bruce Lipton PLUS ten bonus videos!
Get the Complete Package
Now for only
Eight bonus videos

Downloadable audiobook

Immediate, unlimited access to the online course

Comprehensive Workbook

Pay in 4 Installments
Grab this Special Offer before it's gone!
WE START OUR 8-Part COURSE, CONSCIOUS EVOLUTION: WRITING A NEW FUTURE FOR HUMANITY BRUCE LIPTON ON 3rd, April 2023
DANIELA
"The course was the best I have attended so far. The lectures were clearly structured one after the other, there were helpful visual materials, plus the ingenious workbook. There were so many aha experiences.
While I'm very spiritual and religious, I'm also analytical, so understanding exactly what our programs, the feelings that come with them and how we can get out of this spiral has been so helpful to me.
The course had right mix of science and spirituality. A big thank you to Bruce and the team at younity!"
LADINA
"I received specific instructions from Bruce Lipton on how to cure my autoimmune disease. I then used this immediately for my slightly injured knee and I am very amazed at how quickly my knee is making progress and healing. Thank you Bruce Lipton!"
LAURA
"I used to work in the teaching field and believe me the knowledge that Bruce is now passing on I could have used a lot back then. When I look back, everything looks very different with this new perspective and new insights."
CLAUDIA
"In this online course there were many aha moments and confirmations that we were on the right path, which is very motivating to keep going and growing!"
100% Satisfaction GUARANTEE
Your thoughts create your reality. This is proven.
The state of our lives and consequently the state of the planet is a collective reflection or manifestation of our thoughts. We created this world. But we can also recreate it!
Conscious Evolution: Writing a New Future for Humanity is a step-by-step guide to how raising our consciousness on an individual and cellular level can heal not only our lives, but contribute greatly to the  collective consciousness so that together we can create a new future for humanity. But if this is not the right course for you, email us at [email protected] and enquire about a refund.
Don't make money the problem
Are you in a difficult financial situation at the moment, and can't afford this training? Contact us here and tell us about your situation. We will try to find a way to make this program possible for you.
Frequently Asked Questions
What is the course format?
Starting on April 3rd, 2023, we will publish a new lesson every 5 days on our online course platform. You can watch the lesson and complete the exercises at your own pace, however, we advise you to watch the lessons and complete the relevant exercises on a weekly basis. If you need more time or if you want to repeat a lesson, with your unlimited access to our course platform, you can watch the published lessons whenever you want, as many times as you want, even after the course is finished. 
What additional support materials do I have access to?
To support you on this journey we have compiled a bonus package of videos from world-renowned mentors. Each bonus teaching will be unlocked over the duration of the 8-part course. In addition, we have prepared a companion workbook filled with lesson summaries and exercises to help you further integrate or practice the teachings of the course.
Are the lessons live?
The lessons are pre-recorded to allow us to provide translation of the material.
Do I have lifetime access to materials?
Yes, once you have purchased the course you will have unlimited access to all published materials.
Do I still have access to the course material if I pay in instalments?
Yes, you will gain immediate access to the course platform even if you choose to pay in instalments.
What happens if the course is not to my taste?
Do not hesitate to contact us. We will be glad to listen to the reason for your request and provide assistance.
Get to Know
Bruce Lipton
Bruce H. Lipton, Ph.D., is a pioneer in the field of new biology and internationally recognized for his achievements in bridging the gap between science and spirituality.
A stem cell biologist by profession, he worked at the University of Wiscon Medical School and later gained notoriety with his groundbreaking stem cell research at Stanford University. A celebrated author, he joined bestseller lists worldwide with his book The Biology of Belief. In 2009 he received the prestigious Goi Peace Prize (Japan) for his scientific contribution to a more peaceful world.