teacher Training – Online
Starting May 22nd, 2023
teacher Training – Online
Starting May 22nd, 2023
Take the next step of the munay-ki
teach others how to discover the power of the awakened heart
Are you a shamanic enthusiast who wants to spread the joy of Munay-Ki teachings to the world? Whether you're already a seasoned practitioner or just someone who wants to embark on that path, our program allows you to learn at your own pace and from anywhere in the world. Get certified to initiate others into the Munay-Ki lineage and fully immerse yourself in the art of teaching. With this training, you'll gain a deeper understanding of the sacred Munay-Ki traditions and be equipped to pass on this ancient wisdom to others. Don't miss out on this unique opportunity to expand your knowledge and share the joy of Munay-Ki teachings with the world!
A unique online program that allows flexible learning
The beauty in the online version of our Munay-Ki teacher training program is that it gives room for flexible learning. No matter what your current schedule looks like, you can learn from anywhere and at a pace that suits you. No matter how busy your schedule is, you can fit this training into your life. Additionally, you will receive support from all of our experienced Munay-Ki teachers throughout the program.
In This Training you will:
Meet the best teachers
Become a valuable long-term member of our Munay-Ki teacher community and elevate your teaching skills to new heights!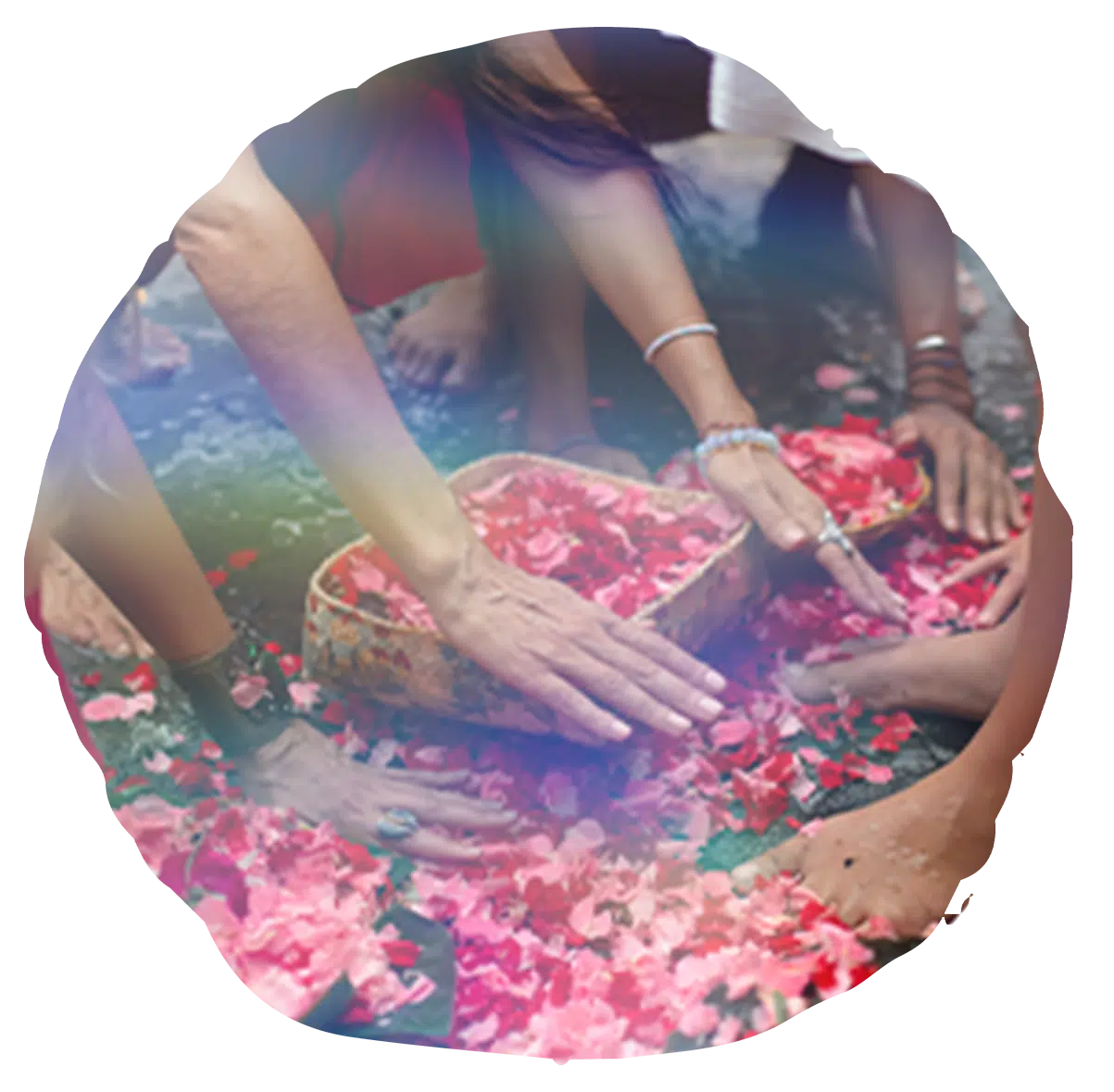 be a part of a community
Become part of a tribe that meets monthly for relevant conversation and ceremony
Be the first to sign up and receive a special gift!
For all of you who register by midnight GMT on Monday May 8th will be gifted with an autographed copy of Marcela's latest book, The Sacred Andean Codes, signed by Alberto Villoldo and Marcela Lobos.
The Contents of the Training
4-week online training
With The Four Winds lead faculty.
Modern digital training platform
That allows you to learn from anywhere and at any time.
Detailed Workbook
To further deepen your studies.
Additional bonus material
Videos from Marcela Lobos about the right of the womb and about honoring the cyclical nature of reality. A joint video from Alberto Villoldo and Marcela Lobos about changing your archetype.
4 live video-calls with your teachers
To practice what you are learning during the online training.
Certificate
Of completion of the Munay-Ki Teacher Training from The Four Winds Society.
Full moon ceremonies
Be a part of the circle in our re-occuring full-moon ceremonies.
AYLLU Community
Special invitation to exclusive meetings hosted twice a year with our Four Winds teaching team to exachange best practices.
teacher Training – Online
Starting May 22nd, 2023
Get to know our munay-ki teachers
In this exclusive online training, you will have the opportunity to learn directly from Marcela Lobos and her core team of Munay-Ki teachers. Get to know more about each one of them below.
Your satisfaction is guaranteed
We guarantee your 100% satisfaction. The Rites of the Munay-Ki Teacher Training can transform your life, like it has for thousands of participants. If you don't like the course for whatever reason, or feel you haven't learned what you had hoped for, please get in touch with us about a refund. Please write to [email protected]
Are you in a difficult financial situation at the moment, and can't afford this training? Contact us here and tell us about your situation. We will try to find a way to make this program possible for you.